Hidden Jewels in Eastern and South-Eastern Zimbabwe
Off the Beaten Track
Eastern and south-eastern Zimbabwe are an undiscovered gem with diverse and unspoiled attractions. A tour around this part of the country offers the guest  a diverse variety of landscapes and activities. Most touristic attractions are easily accessible via suitable roads and most distances are manageable within half a day.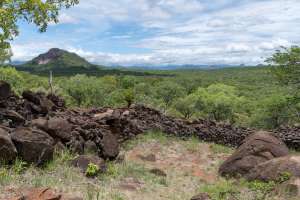 Ziwa
The Treasure Trove of the Eastern Highlands
A place of rich history and culture
One of Zimbabwe's prime archaeological sites

Set in picturesque scenery with views towards the striking Nyanga Mountains
Nyanga stands out as a unique tourism destination with its breathtaking panorama, rich history and diverse culture. One such cultural highlight is the Ziwa National Monument, nestled on the lowlands of the northern part of the Eastern Highlands, 25km northwest of Nyanga Village.
Duration: Full day activity with a lunch break and a sundowner drink at Musangano Lodge
Duration:
Full day activity with an optional lunch and sundowner drink at Musangano Lodge
Total Distance Covered
Tar road:   approx. 115 km
Dirt road:  approx. 22 km

Accessibility:
Sedan vehicle:
dry season, between April and early October
4 x 4 vehicle: accessible all year round
Services
Self-drive;
day guides available on request
Duration
Half day activity with an optional packed lunch; A trip to Ziwa is best combined with stops in Nyanga NP to make it a full day trip.
Ziwa Monuments are considered one of the most extensive examples of human-environment relationships of farming communities in Zimbabwe and Sub-Saharan Africa.

The impressive agricultural landscape was created between the 16th and 17th century on a 3.333 hectare estate, which  comprises some stone age deposits, early farming settlements, a landscape of later farming communities, agricultural terraces, and field systems. The terraces are the most apparent and outstanding feature of this agricultural landscape and thus the main focus of attention. Further attractions are hill forts, pit structures, stone enclosures, iron smelting, forging furnaces, and numerous remains of daub plastered housing structures.

For a tour of the monuments it is recommended to hire a local guide. The tour begins at the site museum (open daily from 08:00 to 17:00 hours), which functions as an interpretive centre of the archaeology of Ziwa.

Please note that Ziwa is accessible by a 22km stretch of dirt road and visitors need a sturdy vehicle with high clearance that is compatible with off road conditions.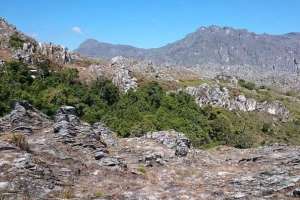 The Chimanimani Mountains
Unspoiled and Wild
A haven for nature lovers and hikers with many hiking opportunities

Magnificent and unspoiled scenery
Rich in birdlife and wild flowers
Chimanimani is a rugged mountainous area with impressive rock formations, majestic mountains, crystal clear rivers and waterfalls and far stretching grassy plateaux with diverse wildflowers.
Duration: Full day activity with a lunch break and a sundowner drink at Musangano Lodge
Duration:
Full day activity
Total Distance Covered
Approximately180 kms on tar road to Chimanimani Village

Accessibility
All year round; More remote areas in Chimanimani are only accessible by a 4x4 vehicle.

Services
Local guides are available on request.

The picturesque area of Chimanimani has long been a popular destination for visitors, particularly for those who enjoy the wild outdoors. Go for scenic walks, swim in the crystal clear pools among natural waterfalls or look out for birds in Zimbabwe's most species rich area.

Within walking distance from the village are the Eland Sanctuary and the Bridal Veil Falls. The road winds down through untouched msasa woodland, with new leaves sprouting between August and September varying from all shades of pink, orange and red to a deep maroon. Pork Pie Mountain, which is also in the sanctuary, towers over the quaint village. Visitors can walk up to the peak of the mountain or choose to drive up in a 4x4 vehicle. The scenery is different there with fewer trees and rolling mountain grasslands. Nonetheless, the panorama from the top is unforgettable with vast views of the region, especially on clear days. Tessa's Pool at the base of the mountain is a favourite spot for visitors to cool off and is easy to reach.

The Chimanimani National Park is an hour's ride from the village of Chimanimani bordering Mozambique. These magnificent mountains are a massive barrier of ancient and jagged crystalline rock bordering Mozambique. It is a park for those who want nothing more than to revel in the heart-soothing loveliness and loneliness of nature. At present only basic facilities for self-catering visitors are on offer.

Visitors have always found Chimanimani the ideal getaway. There is a variety of low budget accommodation ranging from a hotel, self-catering cottages, and camping facilities. For more information, please contact Beverly Manjoro from the Chimanimani Tourist Association on beverlymanjorocta@gmail.com or visit their Facebook page: chimanitourism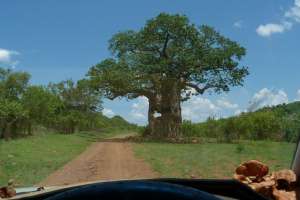 Gonarezhou National Park

Beautiful and Untamed
Zimbabwe's second largest national park, excellent for game viewing, and off the main touristic routes

A place of pristine beauty with the iconic Chilojo Cliffs and impressive riverine ecosystems
An oasis for nature and wildlife lovers
Gonarezhou National Park is a place of rugged and exquisite scenery. Owing to its vast size and its relatively isolated location in the far southeast of Zimbabwe, it remains a wild area.
Duration: Full day activity with a lunch break and a sundowner drink at Musangano Lodge
Duration:
Full day activity
Total Distance Covered
To Chipinda Pools, the northern gate entrance into Gonarezhou: Tar road: approximately 325 kms
Dirt road: approximately 35 kms (excellent condition) 
From Chipinda to Mabalauta, the southern entrance gate of Gonarezhou:
approx 2.5 hours on tar & dirt roads; route varies according to season

Accessibility
The camping areas Mabalauta and Chipinda are open throughout the year. During the rainy season (November – April) access to certain parts of the park is restricted.

Services
Guided game drives upon request available from Chipinda Pools.

With a vast wilderness of about 5,000 km² Gonarezhou is Zimbabwe's second largest national park, an undiscovered gem among the national parks in southern Africa. This wild jewel is nestled between three countries – Zimbabwe, South Africa, and Mozambique.

Large parts of the park are covered by extensive combretum and mopane woodland as well as mahoganies, ironwoods, and tall acacia albida trees. The scenery is breathtaking, especially along the Runde River Valley, which is overlooked by the majestic Chilojo Cliffs.  In the local Shona language Gonarezhou means 'The Place of Elephants', aptly named so because of its huge population of approximately 11,000 elephants with extremely large tusks. As a premier destination for wildlife sightings, the park is home to the Big Five – buffalo, elephant, leopard, lion and rhino. Gonarezhou is dominated by two vast rivers along its borders, the Runde and Save Rivers. The area between them serves as an outstanding habitat for prolific wildlife and a large variety of birds.

Since March 2017 Gonarezhou has been managed by the Gonarezhou Conservation Trust, a pioneer conservation partnership. The new model for protected area management was developed by the Zimbabwe Parks and Wildlife Management Authority (ZPWMA) and the Frankfurt Zoological Society (FZS). Developed as a result of a 9-year strong relationship of support by FZS for Gonarezhou, the Trust is directly responsible for the management of the park.

Furthermore, Gonarezhou is part of one of the largest conservation areas in the world – the Great Limpopo Transfrontier Park (GLTP) – an example of successful collaboration and management of shared natural resources. Established in 2002, this immense area of 35.572 km2 connects with the Kruger National Park in South Africa, the Limpopo National Park in Mozambique, private land and concessions in Zimbabwe, and two community owned areas in Zimbabwe and South Africa. The GLTP is also known for a number of tourism products such as the Pafuri Cross-Border Trail that includes an annual Shangaan Cultural Festival, which is held at the Zimbabwe-South Africa border.
The park itself offers a variety of accommodation options, from remote wilderness campsites with few or no facilities to the comforts of housed and self-catered accommodation. Furthermore, there are a few luxurious safari lodges or tented camps for the high-end market.

For further information please check the Gonarezhou Conservation Trust website https://gonarezhou.org or contact your booking agent.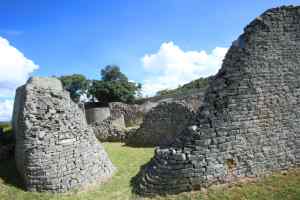 The Great Zimbabwe Monuments

The grandiose Capital of the Country's Medieval Kingdom
A UNESCO World Heritage Site

An impressive place that is rich in history and culture
Great Zimbabwe is known for its impressive stone structure. It was the capital of a wealthy African trading empire from the 11th to the 15th   century.
Duration: Full day activity with a lunch break and a sundowner drink at Musangano Lodge
Duration:
Full day activity
Total Distance Covered
Approximately 336 kms on tar road; about 4 ½ hours' drive.

Accessibility
The Great Zimbabwe Monuments are open all year round.

Services
A local guide for touring the monuments available on request

The Great Zimbabwe Monuments are sub-Saharan Africa's largest early dry-stone monuments with walls of over five meters in height constructed without mortar. The Great Zimbabwe Monuments were declared a UNESCO World Heritage Site in 1986 and are one of Zimbabwe's main tourist attractions.
The Great Zimbabwe Monuments are sub-Saharan Africa's largest early dry-stone monuments with walls of over five meters in height constructed without mortar. The Great Zimbabwe Monuments were declared a UNESCO World Heritage Site in 1986 and are one of Zimbabwe's main tourist attractions.

Great Zimbabwe or The Ruins as referred to by the locals, is located close to the city of Masvingo, the central part of Zimbabwe, in attractive surroundings with inspiring views of the ruins. The prime time of Great Zimbabwe was between 1100 and 1450. During these centuries the people there traded mineral resources such as iron, gold, tin and copper and exerted control over neighbouring groups. Their influence reached as far as to the East African coast. The capital was abandoned in 1450, probably due to overpopulation, and the people moved west to establish two other states.

Spread over 720 hectares, Great Zimbabwe is a remarkable array of dry stone structure made of hand carved granite blocks featuring chevron, herringbone, and other intricate patterns.

The site is made up of three distinct built structures. Most prominent is the Hill Complex with a series of stone walled enclosures set among boulders at the top of an eighty metre high hill. Distinctly walled enclosures are accessible by narrow, partly covered passageways here. The western enclosure was probably the residence of successive rulers and close family members and advisers, while the eastern enclosure is likely to have served a ritual purpose. It is here where the Zimbabwe Bird was found, which may have been a royal totem and has been adopted as Zimbabwe's emblem (on display at the Site Museum).

At the bottom of the Hill Complex the Great Enclosure impresses through its massive wall in the form of an ellipsis, 255 meters in circumference, ten metres high, and five metres wide. Inside this structure is the famous Conical Tower, which is eleven metres tall and is absolutely solid. Its function is unknown, but some believe it to be a symbol of a granary. The king's extended family resided in this part of the settlement whereas the rest of the people lived in the third complex, the Valley Complex.