Zimbabwe Up Close

'Nurturing Communities. Shaping Lives.'
Zimbabwe is known for its terrific wildlife opportunities and beautiful landscapes; however, it has so much more to offer! The country is also known to have the friendliest people in southern Africa, who boast a range of skills and creative ideas, as well as an interesting and vibrant culture.

Musangano Lodge complements the wildlife viewing aspect by offering insights into the lives of local Zimbabweans with the rare opportunity of first-hand and authentic experiences and creating lasting memories. This interactive engagement under the headline 'Nurturing Communities. Shaping Lives.' focuses on understanding, connecting and exchanging with eloquent Zimbabweans on an eye-to-eye level. Designed to generate an income for the respective hosts, they welcome guests in their home or at their workplace during the visits. Through these interactive engagements, Musangano Lodge supports the neighbouring communities and accepts its social responsibility in giving local people the opportunity to profit from the tourism industry in the region.

Musangano Lodge offers community visits to non-governmental organisations ( NGO's) , a social enterprise dedicated to the promotion of arts, church institutions in the social- educational sector and private agricultural businesses.

NGO's, which are not-for-profit organizations independent from state or international government organizations, develop and execute projects to promote the welfare of the local community and address issues prevailing within society. Their activities range from commitments to supporting disadvantaged social groups, advocating for human rights, supporting environmental issues, improving health services, or promoting development work.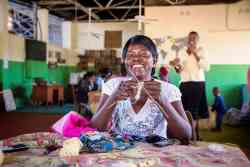 People in Need
Gogo Olive
Called To Care

This component of community engagement focuses on the vulnerable groups in society such as homeless people, widows, beggars, drug addicts and prostitutes. These members of society are the least cared for and have no advocates who defend their rights and needs.
Duration: Full day activity with a lunch break and a sundowner drink at Musangano Lodge
Duration:
Full day activity with an optional lunch and sundowner drink at Musangano Lodge
This component of community engagement focuses on the vulnerable groups in society such as homeless people, widows, beggars, drug addicts and prostitutes. These members of society are the least cared for and have no advocates who defend their rights and needs.
Gogo Olive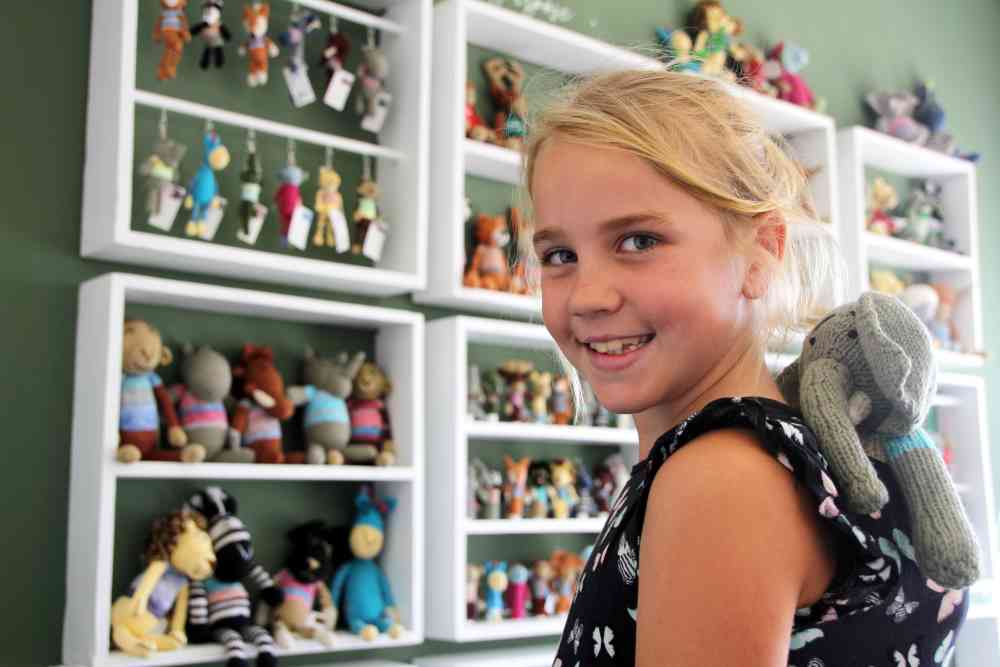 Gogo – meaning granny in Shona – Olive was set up in 2008 when living conditions in Zimbabwe were particularly difficult. The NGO is s named after the founder's grandmother Olive, who knitted for missions in Africa. This inspired the founder to set up the project of teaching women prisoners and ex-prisoners o knit, as this skill only requires basic materials, can be learnt quickly and can be done at anytime and anyplace. These flexible aspects suit the lifestyle of a Zimbabwean woman. As Mavis, coordinator at Gogo Olive puts it: "...their skills are the only security they have, and allows them to look after themselves and provide for their families.  Some are widows, single mothers, grandmothers, prisoners, or ex-prisoners, but they can all now earn a living through the knitting project. During knitting classes we share and exchange jokes, ideas and songs. The ladies find knitting to be a stress reliever, a time to laugh together and enjoy each other's company."
The project initially started with 6 women and has now expanded to 60 women. The distinctive and appealing Gogo Olive figurines are not only sold across Zimbabwe but are also exported to Europe and Asia.
Watch the women work together, chat to them, and try a bit of knitting yourself. The ladies will appreciate your visit and document it by singing. To round off your stay you are welcome to buy a figurine souvenir from the shop.
‍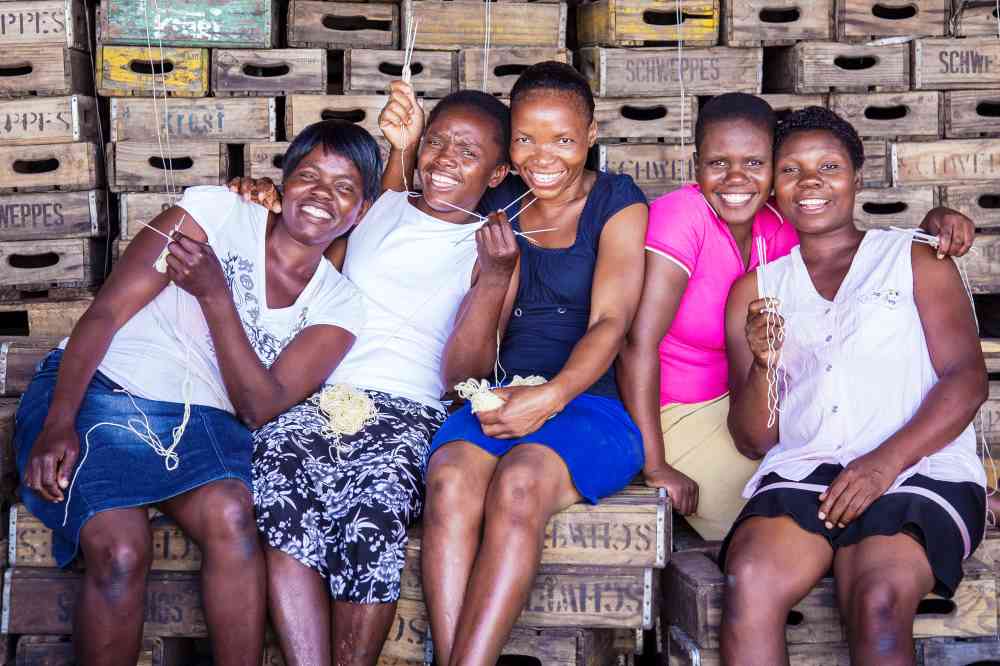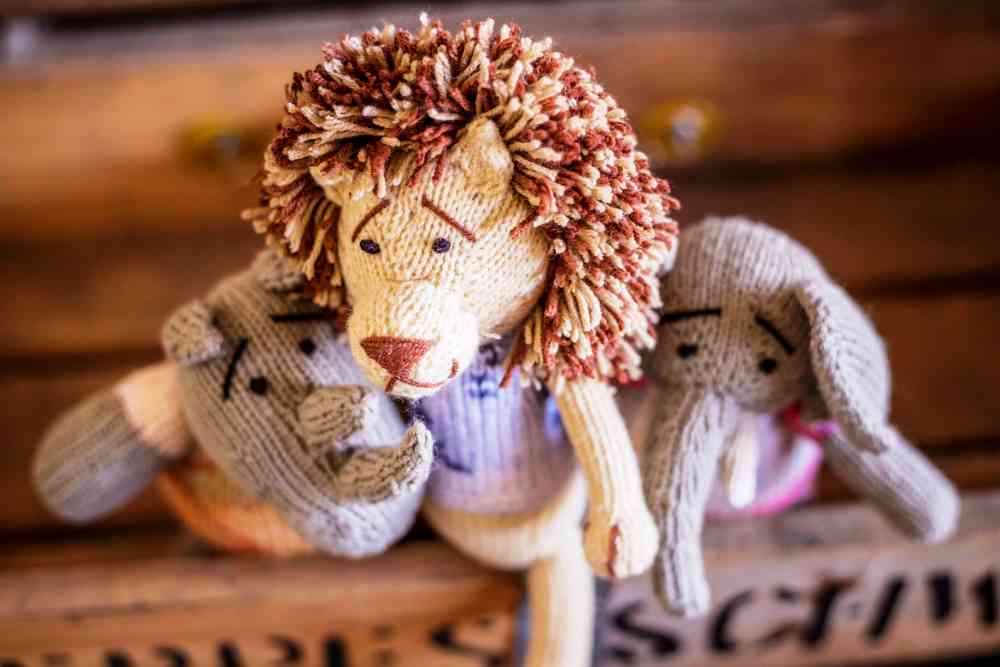 Called to Care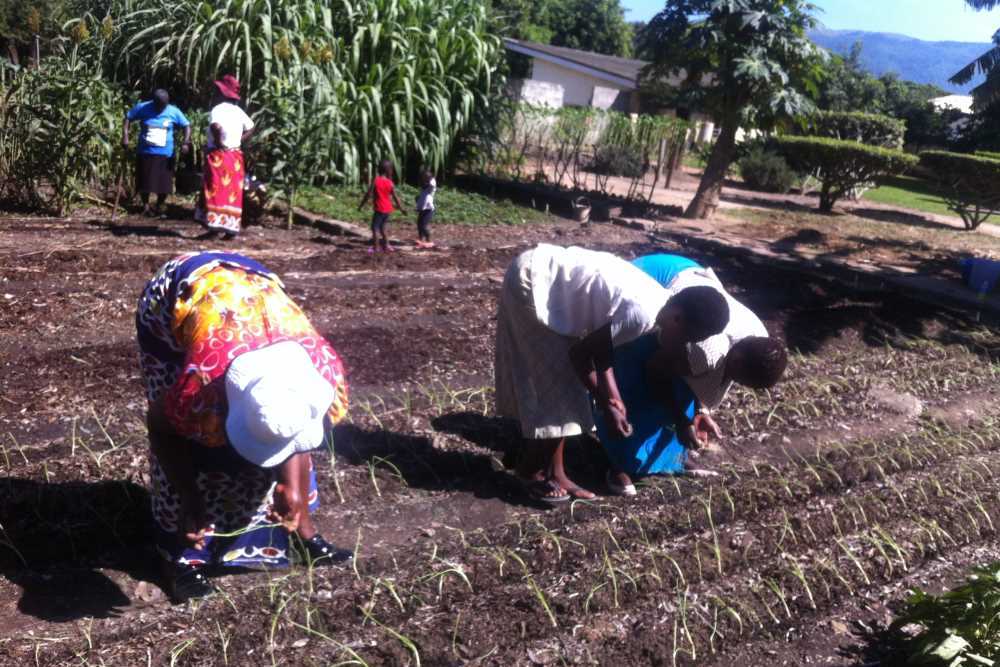 Called to Care is a church based organization, which aims to reach out to the most vulnerable members in society by offering courses that focus on developing skills required for establishing income generating projects.

The idea evolved when church members looked into ways of helping the very poor to take care of  themselves . As a result an agricultural project came to life, based on the concept that people use the minimal resources they have for farming. The objective of this course is to provide a sound foundation for agriculture practice and to enable the participants to learn new skills and become more self-reliant.

After successful competition, the participants continue with either a sewing or a cooking course. It takes roughly a year to finish both courses and the students receive a certificate of commitment, together with a small starter pack for setting up an income generating business in one of the three skills of their choice. The courses have proved to be an enormous booster for the self esteem and emotional stability of the participants and have helped to improve their livelihoods.

During your visit chat to Oni and Wendy, the dedicated and warm-hearted pastors at the church, about their motivations and experiences over the years. Meet and mingle with the participants as they learn the skills that could potentially change the course of their lives and round off your visit by sharing a meal with them and the rest of the team.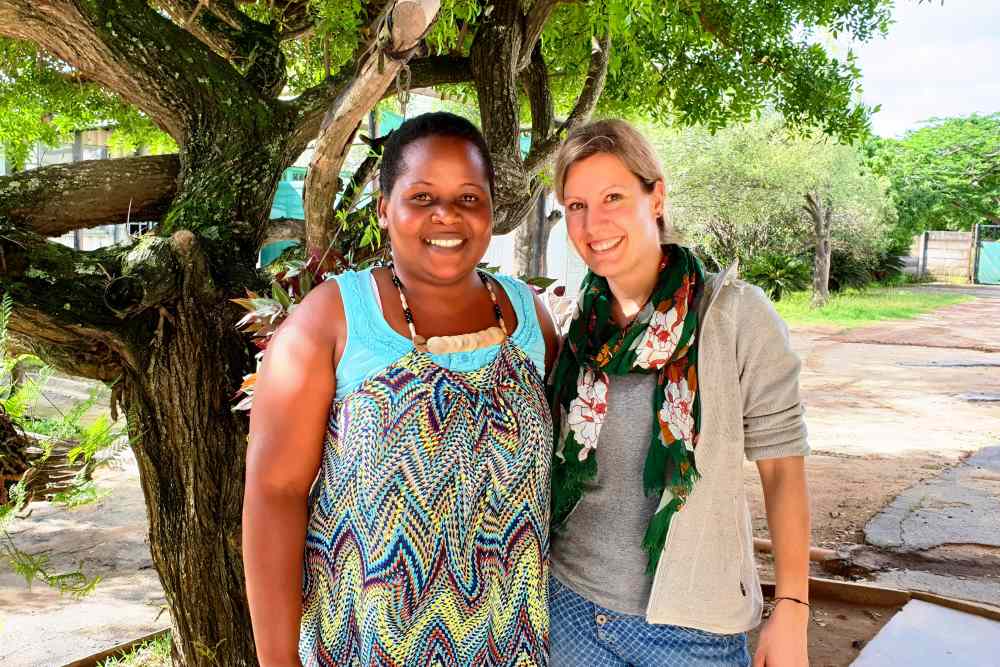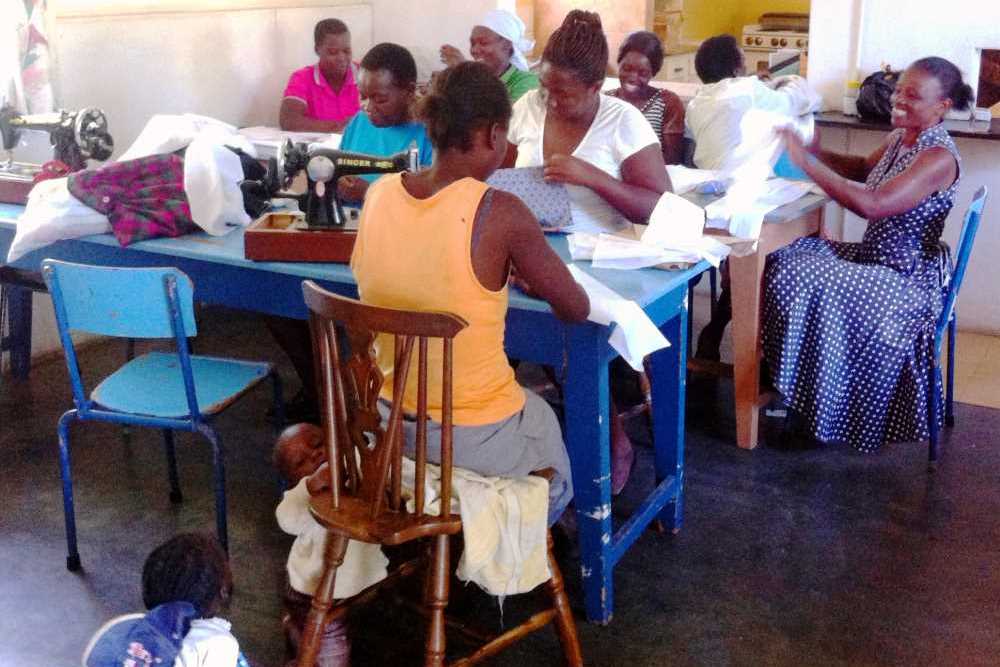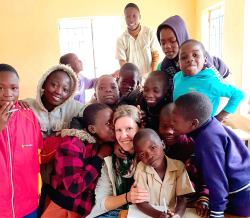 Children Are Our Future
Simukai Rehabilitation Centre
Children in lower income countries are exposed to many risks that have a compromising impact on their well-being and development. They are often threatened by malnutrition, lack of access to quality education, poor healthcare and a lack of emotional understanding and support.
Duration: Full day activity with a lunch break and a sundowner drink at Musangano Lodge
Duration:
Full day activity with an optional lunch and sundowner drink at Musangano Lodge
As the state is often not in a position to provide for the vulnerable youth in society, non-governmental organizations (NGO's) have taken over this task. They are not part of the state structure and often receive their funding from external sources such as the United Nations (UN), the World Bank or development agencies.
Simukai Rehabilitation Centre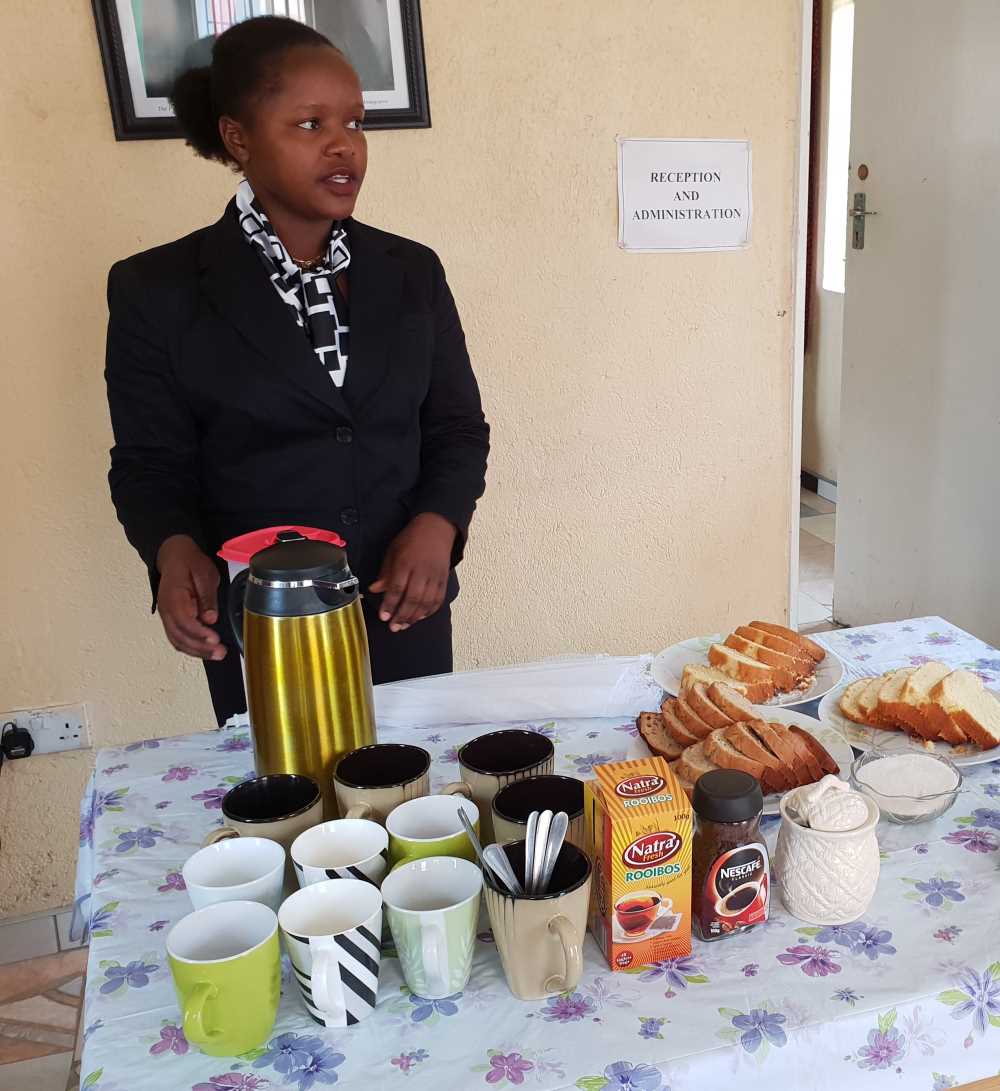 The Simukai Rehabilitation Centre is such an organization. Set up in 2001, with the goal of reaching out to vulnerable children, Simukai strives to create a child friendly and safe environment that offers development, education, joy, and, above all, hope for the future generations.
At kindergarten level, Simukai seeks to enrol orphans and children under the age of 6 years old. Numerous parents do not value early learning education with many children also growing up in the streets, an environment which is not conducive for the development of a child.
The 'Catch Up Programme' is a non-formal project offering free basic education to learners of primary level ages (grade 1 to 7). The beneficiaries of this programme have either never attended school or are drop outs due to social issues such as poverty or orphanhood.
A third pillar at the centre is the 'Vocational Skills Training' programme, which offers vocational training to young adults, who failed their exams at a formal school. The courses on offer are free of charge and are accredited with the Ministry of Education, which grants certificates in food preparation, housekeeping, joinery, and carpentry.
If possible, you will first visit a young student in his or her home, and get a glimpse into their vibrant yet challenging township life before proceeding to the centre where Simukai employees show you around and introduce you to their various projects. To end your visit, students of the 'Food Preparation Course' provide you a traditional Zimbabwean meal, while the teachers, students, and other staff members share some of their many success stories with you.
‍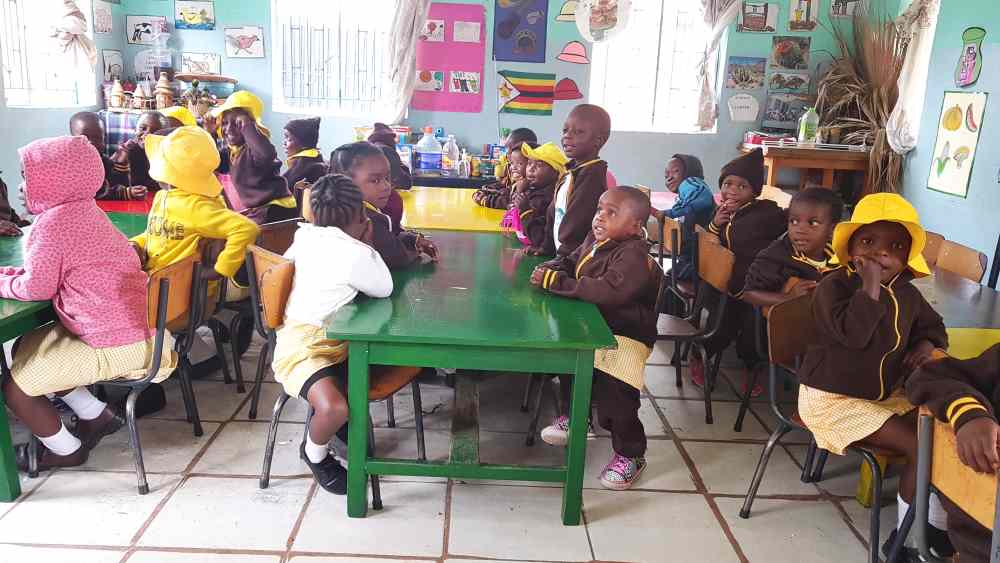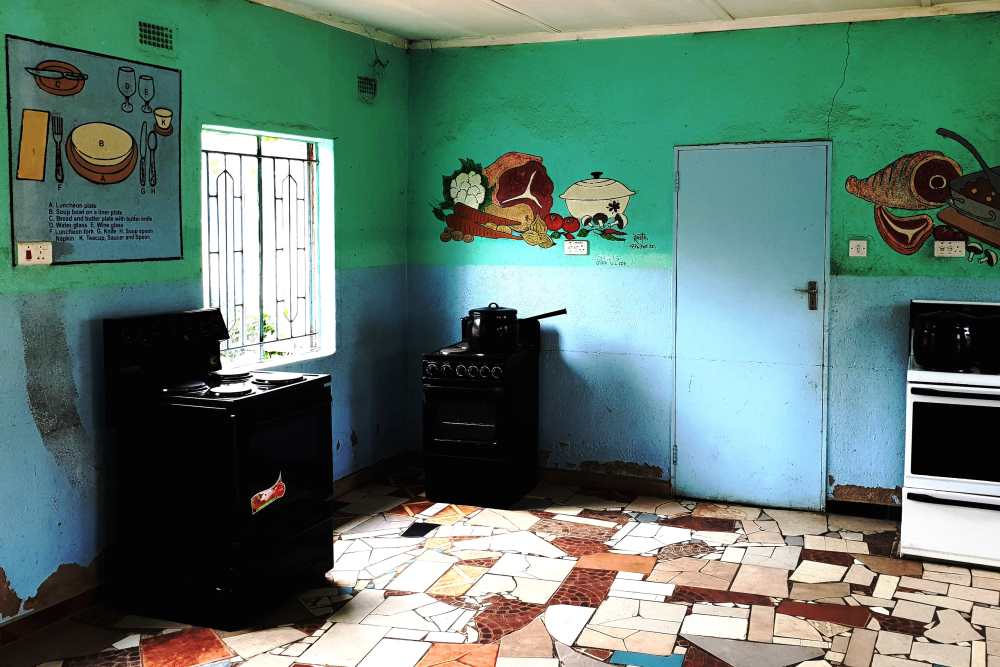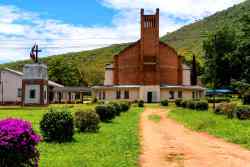 The Role of Churches
Fairfield Children's Home

Hartzell Primary School

In former Rhodesia, mission schools were instrumental in formal education and have continued to be important focal points of schooling in today's Zimbabwe. One such pillar is Old Mutare Mission. Its history dates back to the late 1800s when the chief of the area, Chief Rekayi Tangwena of Manicaland, granted land to Cecil Rhodes in exchange for educational opportunities and other demands.
Duration: Full day activity with a lunch break and a sundowner drink at Musangano Lodge
Duration:
Full day activity with an optional lunch and sundowner drink at Musangano Lodge
A few years later, in 1898, Cecil Rhodes allocated the Methodist bishop Joseph Hartzell a large area of land at the base of Chiremba Mountain, where a mission with a primary school was set up, named Hartzell School - after its founder. The mission came to be known as Old Mutare Mission. Today it accommodates thousands of people: the mission school supports and manages school institutions up the final qualification recognised for entrance to higher education institutes,  with close to 3.000 pupils in total. Adjacent to the school complex are a small sixty-bed hospital, an orphanage, and a workshop for teaching agricultural skills. In January 1992, a Methodist Church affiliated university, Africa University, opened its doors. It is a fully-accredited, private institution for people from all over the African continent with an African majority of faculty and administrative staff.
Fairfield Children's Home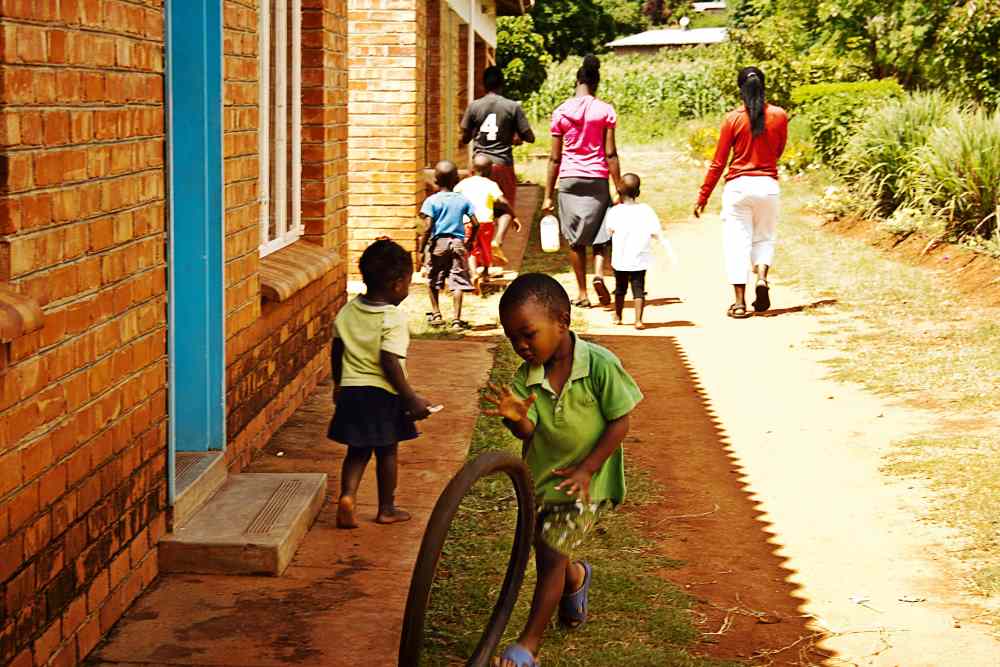 Brenda is a typical 6-year-old with a gap in her toothy grin, who loves to read and play soccer. She lives Fairfield Children's Home at Old Mutare Mission. Brenda instantly captures the heart of every person who passes by her home. Other children, some older, are equally magnetic in a shy but affecting way.  
Fairfield is arguably the oldest orphanage in Zimbabwe. It was founded in 1903 when Methodist women missionaries started taking care of abandoned or orphaned children who had no one else to look after them.  
Fast forward to the present day and Fairfield has become the cornerstone of the community. It operates on a group home model with at present five fully occupied homes, whereby the children live in a stable family unit and receive individual care and attention. Each family unit is headed by a trained mother who takes on this role, just like in a household. The small, three-bedroom cottages are clean, well-kept, and adequate. An assortment of beds for infants and older children occupy the home, creating a cosy and homelike atmosphere just like in a typical home where siblings grow up together.  
The centre is thriving, as it offers hope to between 50 and 60 destitute and vulnerable children, who grow up in a caring and loving family structure, with access to healthcare and education and with the promise of a brighter future. The institution operates solely on the donations of sponsors and individuals and provides food, clothing, shelter, school supplies, and adult supervision.
‍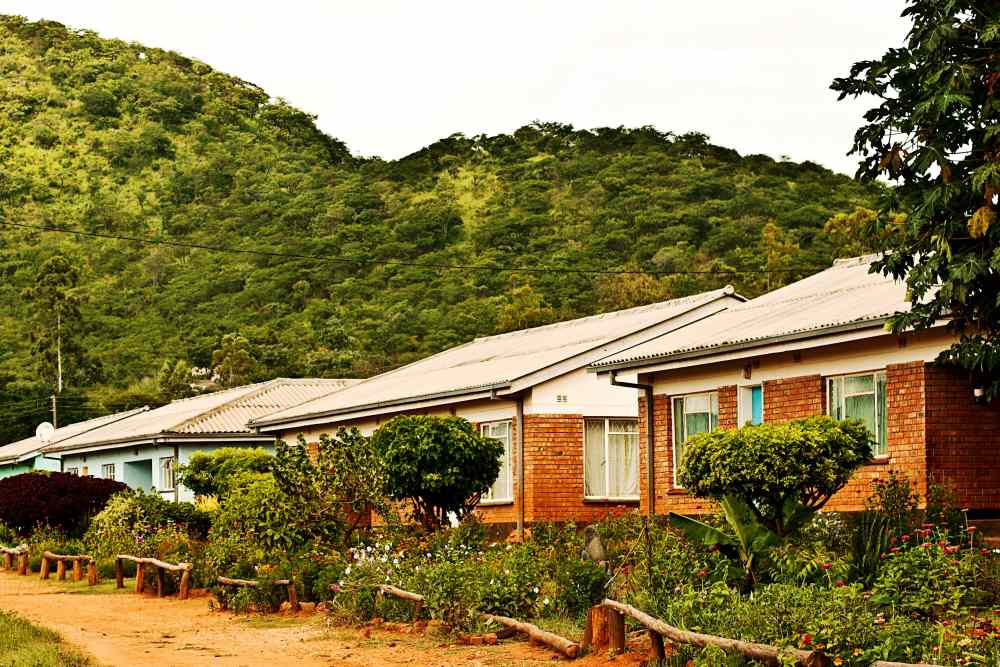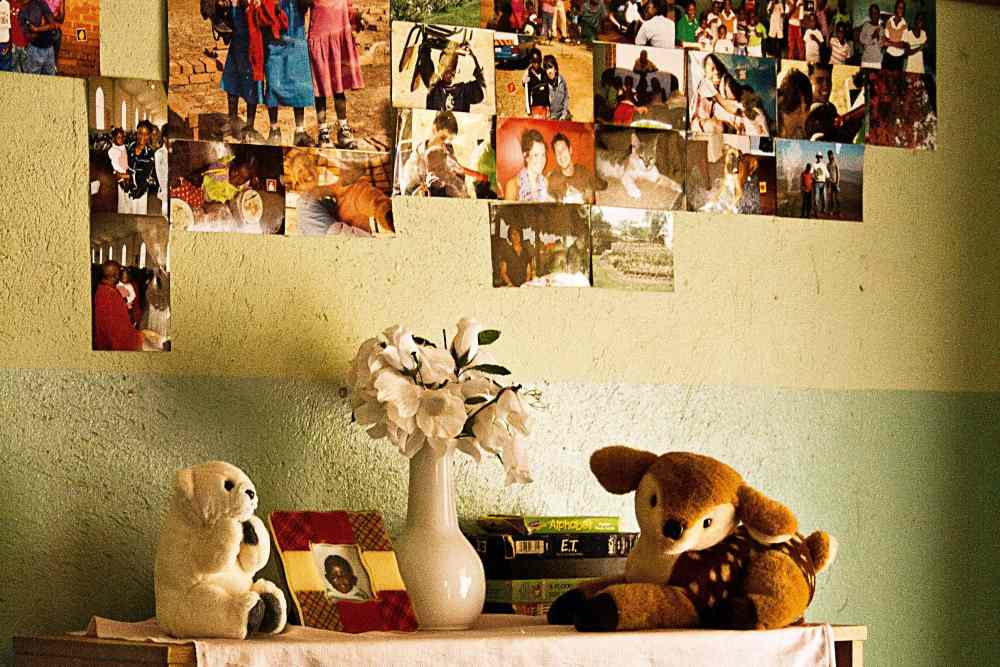 Hartzell Primary School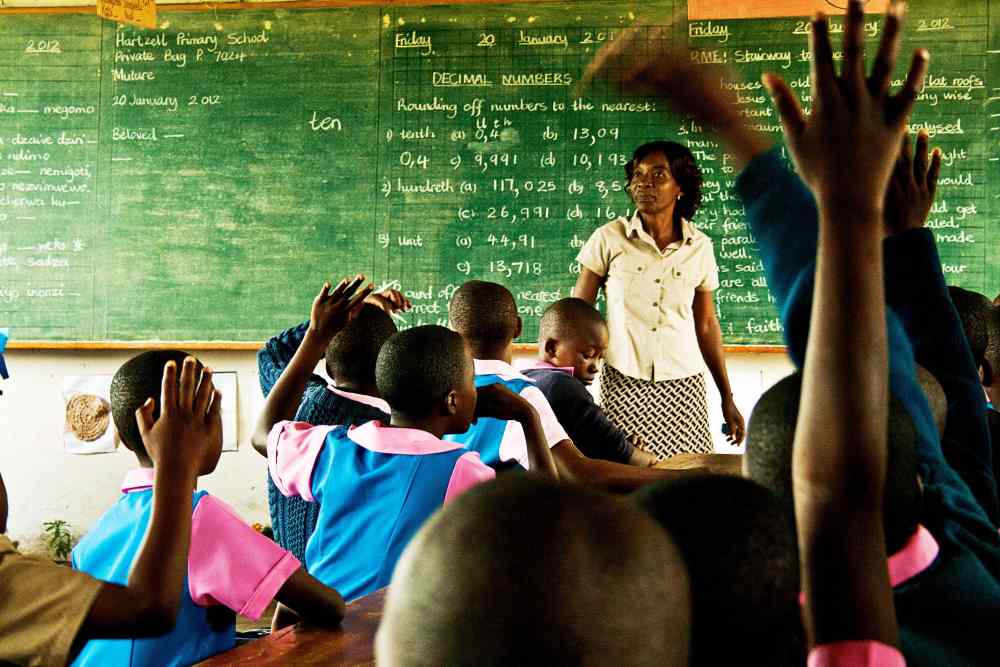 Hartzell Primary School is an co-educational school accommodating approximately 1.600 pupils, of whom 180 are boarders (students who live on the school premises to return home only during the school holidays). Currently, there are 37 teachers employed. The institution has a long history of producing excellent academic results and has maintained a pass rate of 98 % in the last three years.
A former pupil, who attended both Hartzell Primary and Secondary School, has several positive things to say:  "... Great school, great memories. Arguably one of the best schools in the country, which boasts some great alumni that have made important and immense contributions to Zimbabwe's development and beyond... "
Moreover, a young visitor from the US noticed during her visit to Hartzell Primary School  "... they have large classes with about 50 children. Each grade has four classes, so there are around 1.400 kids at Hartzell Primary School... The pupils are very polite,  greet visitors to their classes in a welcoming and friendly manner. They also take school seriously – the teacher could leave them alone for some time after giving them work to do..." This example illustrates the difference between a typical school in Europe or northern America to Zimbabwe.
During you visit you will get  a tour of the school premises and  some older students may join, who are keen to hear from the visitors about daily life in their home countries.
‍
‍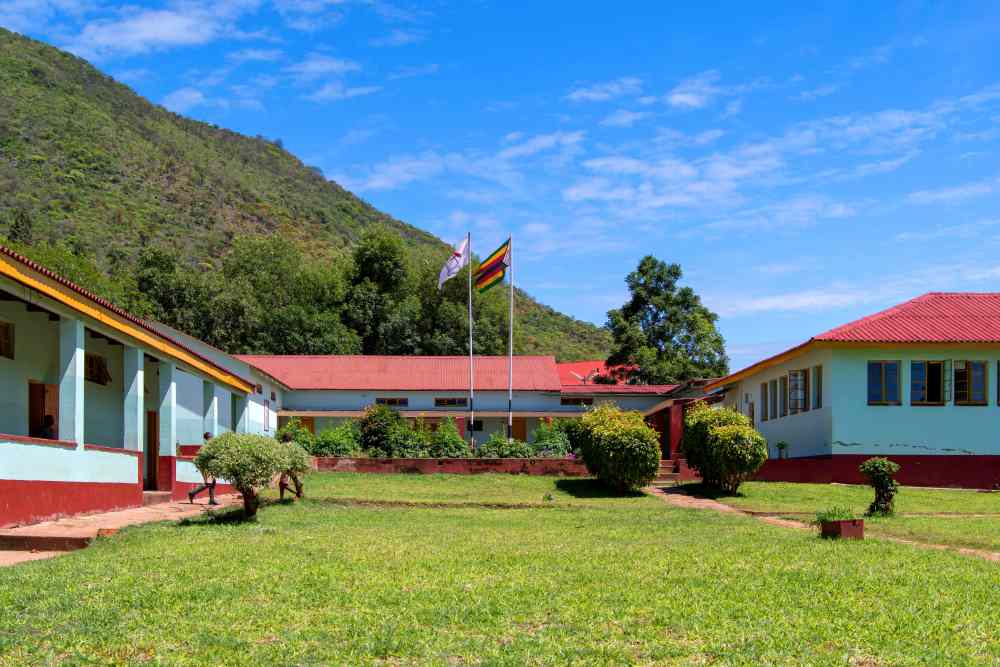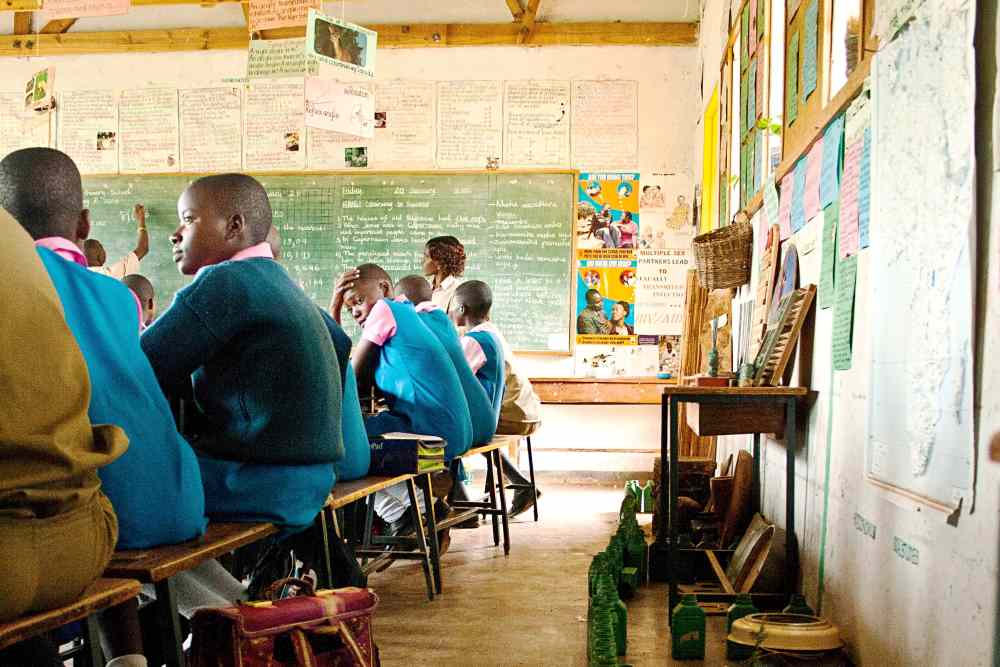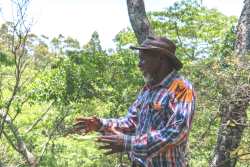 The Land Issue
A commercial farm

A rural homestead

The Shona concept of land is based on a religious approach. Traditional African religions view land and its resources as communal property that belongs to the living and the generations that follow. Thus, the community is morally obliged to look after the environmental world to avoid punishment by the ancestors. This notion conflicts with the modern and Euro-American view of land use.
Duration: Full day activity with a lunch break and a sundowner drink at Musangano Lodge
Duration:
Full day activity with an optional lunch and sundowner drink at Musangano Lodge
Once Zimbabwe became a British colony, land distribution became extremely distorted and the demand for access to fertile and rich land was one of the key elements in the fight for Independence.

The indigenous people of Zimbabwe were displaced off their land to unfertile land where they tried to earn a living on subsistence farming. Large-scale commercial farms were developed on the land, previously held by indigenous people, for the cultivation of cash crops, such as grains and tobacco, and the herding of cattle. Later on, small-scale producers cultivated food crops, especially maize, which is a staple crop in many African countries including Zimbabwe.  

Zimbabwe's agricultural sector, once known as 'The Breadbasket of Africa' has underperformed in the last decades because of several factors, with the issue of land being one of the most crucial elements. Many interventions took place after 1980, the year Zimbabwe gained its independence, and developments finally resulted in the land redistribution programme introduced after 2000. The 'fast track land reform' forced thousands of white commercial farmers off their commercial farms land and over 8 million hectares of land were transferred to 160.000 households.
A commercial farm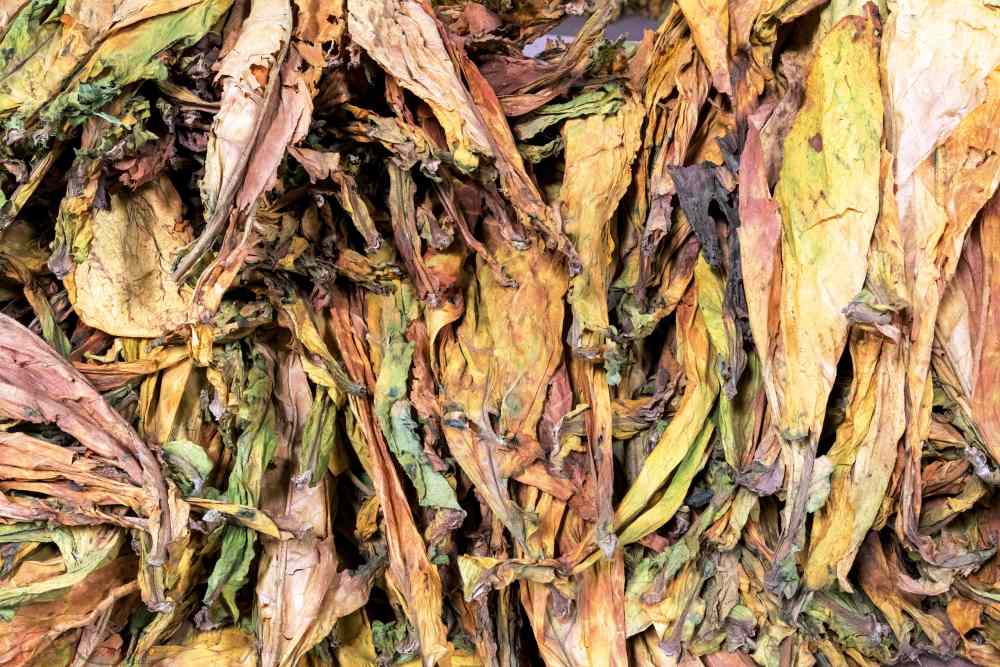 The access to and productive use of land in Zimbabwe is still an important topic today. If you are interested to learn more about a commercial farm, visit Suncrest Farm in the vicinity of Musangano Lodge. The farm, which measures 997 ha, belongs to a family of Greek immigrants, who have owned the property for three generations. Since Independence the family has played a pivotal role in the community and has had a strong impact on the development of the area.
The farm owner, the local councillor of the Musangano Lodge area, takes you around his property, where cash crops namely wheat and tobacco are predominantly grown. In the case of tobacco, it is still one of Zimbabwe's largest foreign currency earners. When in season, take the opportunity to find out how tobacco is grown, cured, and prepared for auctioning. Suncrest Farm also raises livestock such as cattle and sheep to keep its range of products diversified. Don't miss out on the winery and participate in some wine tasting or stroll around the maize fields and learn more about the importance of this staple food. This trip offers a fascinating insight into the daily life of a large- scale farm with its routines and challenges.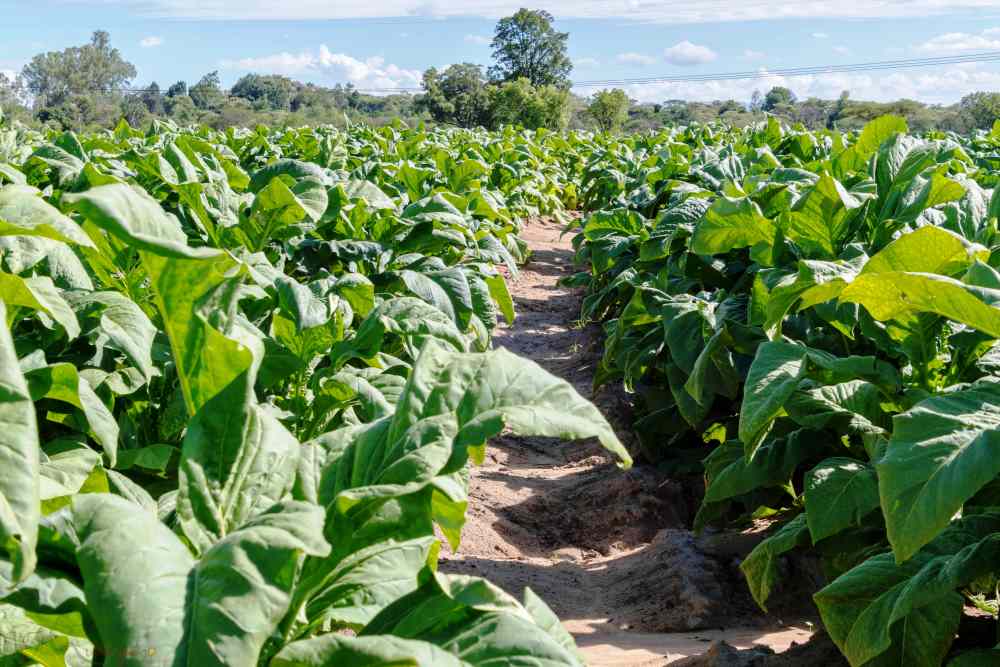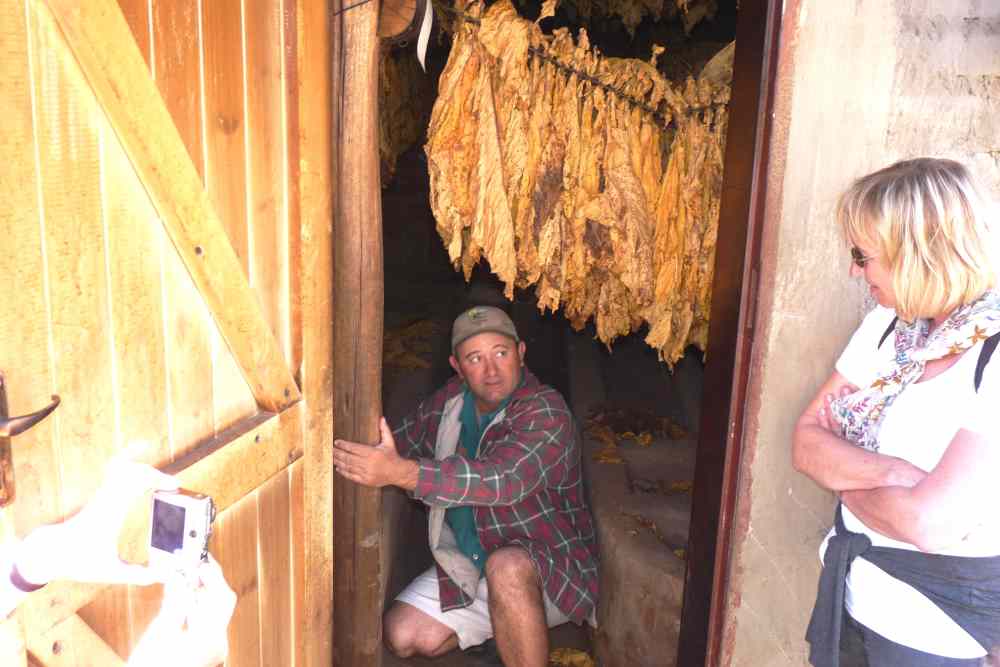 A rural homestead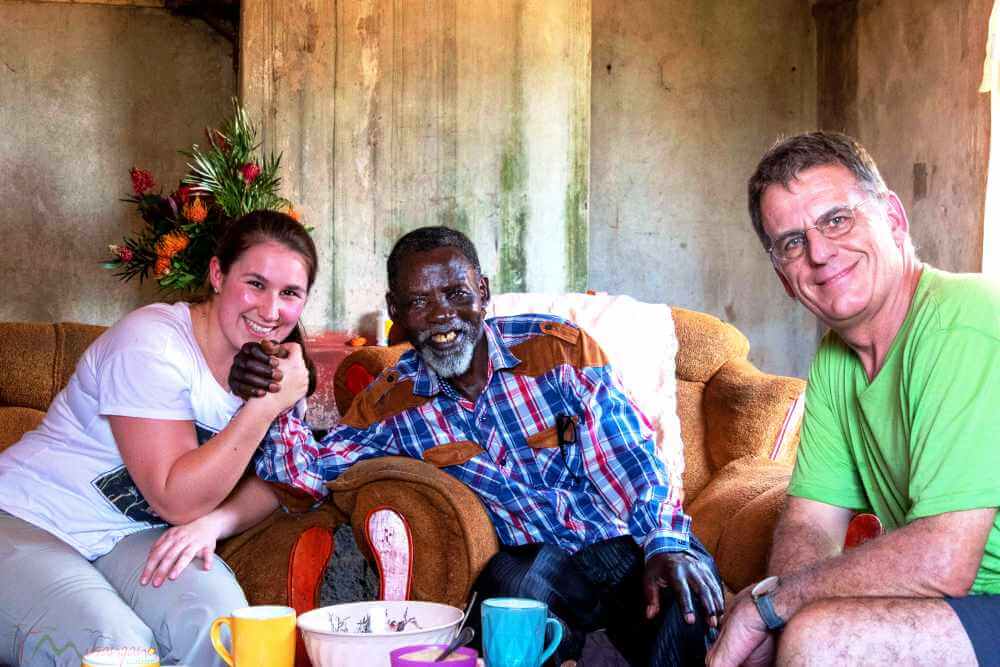 This little farming plot is situated in the 'communal lands', an area which was designated as farming land for black people during colonial Rhodesia. Oliver, a tiny slim man in his seventies and the proud owner of Oasis Cottage, is happy to take guests around. Formerly a vocational teacher for agricultural economics, Oliver has become a naturalist by passion and offers an untold wealth of knowledge on conservation. A trip to his homestead will reward the visitor with a fascinating tour of his indigenous forest, a lesson on the healing elements of the local plant life, the chance to view his ingenious 'multi citrus' trees bearing two types of fruit, and his innovative eco-friendly inventions, such as a water purifying system.
Oliver is furthermore immersed into permaculture and the growing of cash flowers such as proteas. Last but not least, he is a well-known custodian of traditional Shona culture and uses his imaginative and inspirational skills to illustrate Shona beliefs and myths. At the end of the tour you are invited into his home for tea and bread. Despite Oliver's shortage of financial means, he and his family are among the better-off people in the area. His house has been connected to the electricity grid, he has access to safe and clean drinking water, he has land to grow cash crops, and he has provided schooling for all his nine children.
This tour is an excellent opportunity to experience an impressive bubbly personality who welcomes his guests with warmth and joyfulness.
‍